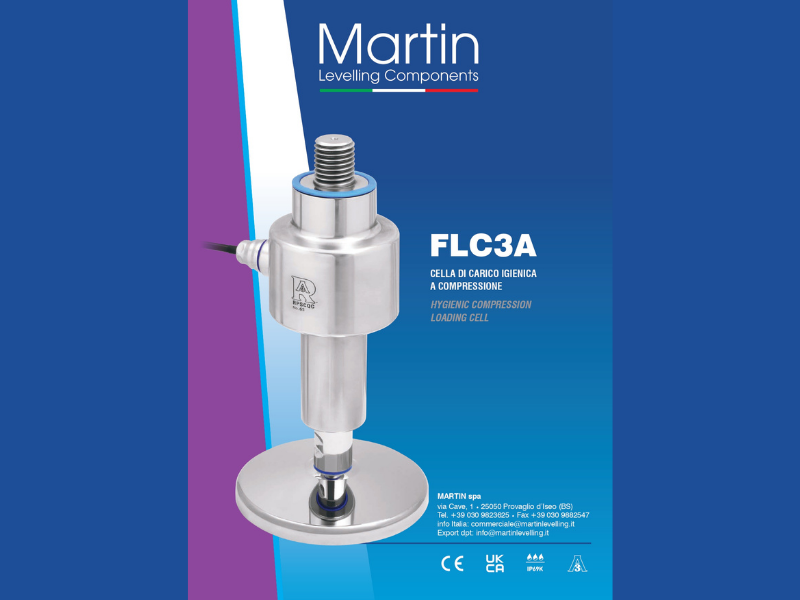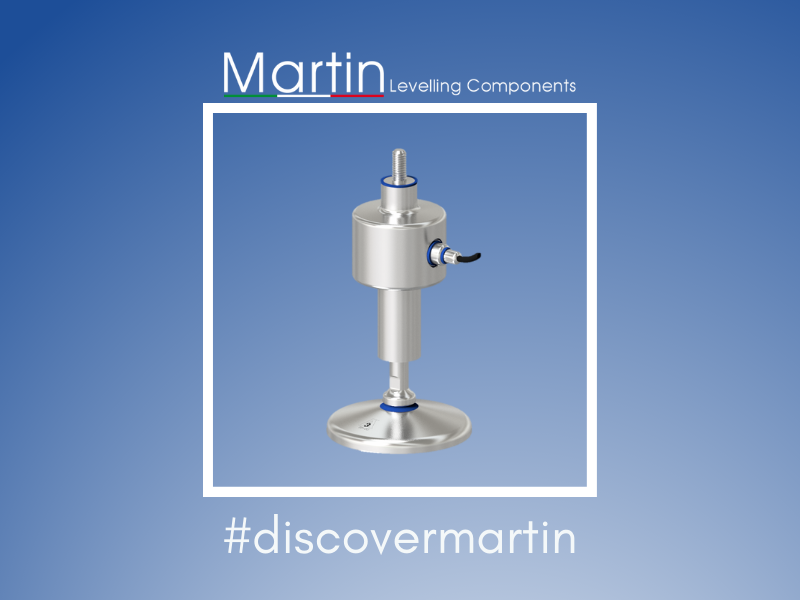 There's a new product in Martin 3-A line: the hygienic foot with loading cell, created in collaboration with Laumas. This foot with loading cell is 3-A accepted and follows the Tekno-hygienic line design, in order to facilitate the cleaning process and ensure an excellent level of hygienic standard.
The product has a Ø 120 stainless steel solid footplate and it's available with different screws, from M12 to M36. This product displays the main features of Martin 3-A hygienic line: a self-draining surface without crevices, no sharp edges and no exposed threads.
The compression loading cell is designed by Laumas and can ensure a perfect weighing for applications from 1000 kg to 20000 kg capacity. The food-grade silicone and food contact cable are two important details for industrial sectors with strict hygienic standards like the food industry, diary industry, pharmaceutical and cosmetic industry.
Laumas can also supply a complete range of hygienic products compatible with the hygienic foot with loading cell.
If you want to discover this new product, please click on the following link in order to download the Load Cell Martin + Laumas Introduction.